At 14:00 JST (06:00 GMT) on Wednesday, September 26, HobbyLink Japan will be installing system upgrades and our services will be unavailable for 90-120 minutes.
Please complete your transactions before that time to avoid potential interruptions.
One Piece Color Walk 1
by

Shueisha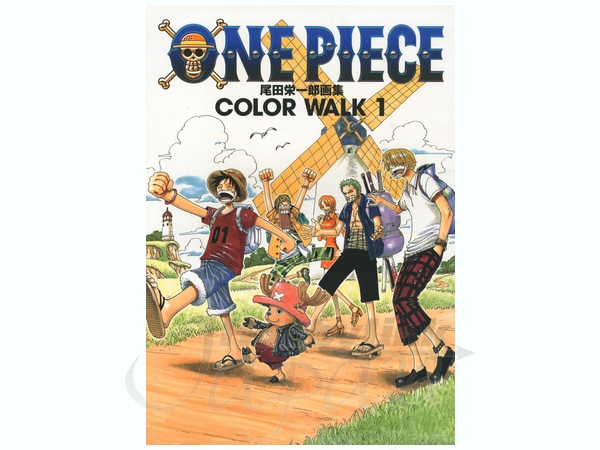 Product Description
This item is a Japanese-language illustration (art) book. 108 pages.
Fans of One Piece will love this volume of the collected color illustrations from Oda Eiichiro's hit manga series (animated, it airs in Japan on Sunday nights). All the colored manga pages and pinup illustrations are included, from the first book printed in 1997 up until 1999 (though the series is still going strong); also included are some of Oda-sensei's older art works and designs -- you can see how Luffy, Nami, and Zoro's character designs were developed, through some of these excellent pinups. Soft cover with a slipcover; approximately 100 pages of illustrations, plus an interview in the back ('Monochrome Talk') with Oda-sensei and Toriyama Akira (Dr. Slump, Dragon Ball).